How to join a Teams meeting without having Teams.
---
The external participant will receive an email with a link to join your meeting.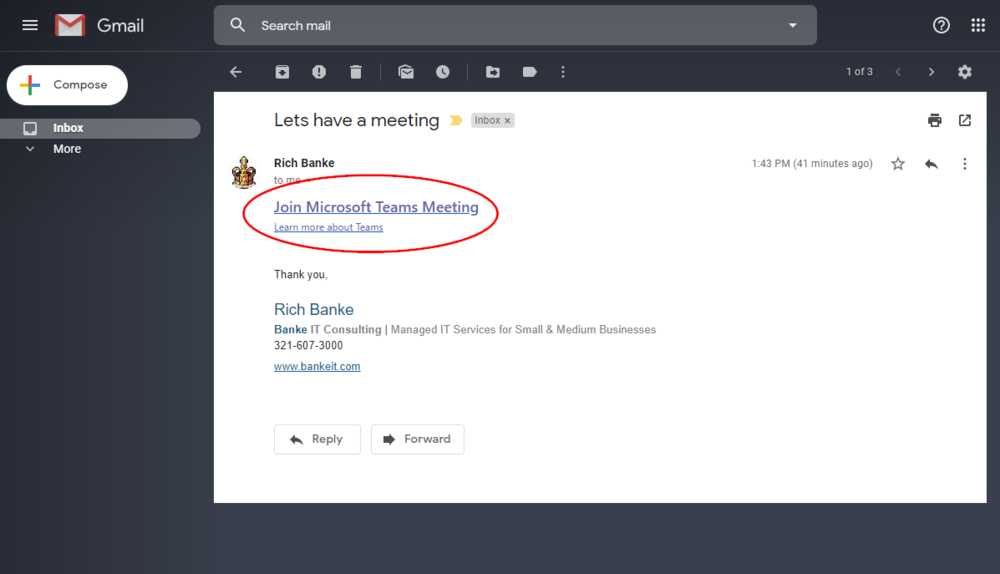 ---
Clicking the link will bring them to the Teams website, where they can join using the web client if they do not have Teams installed.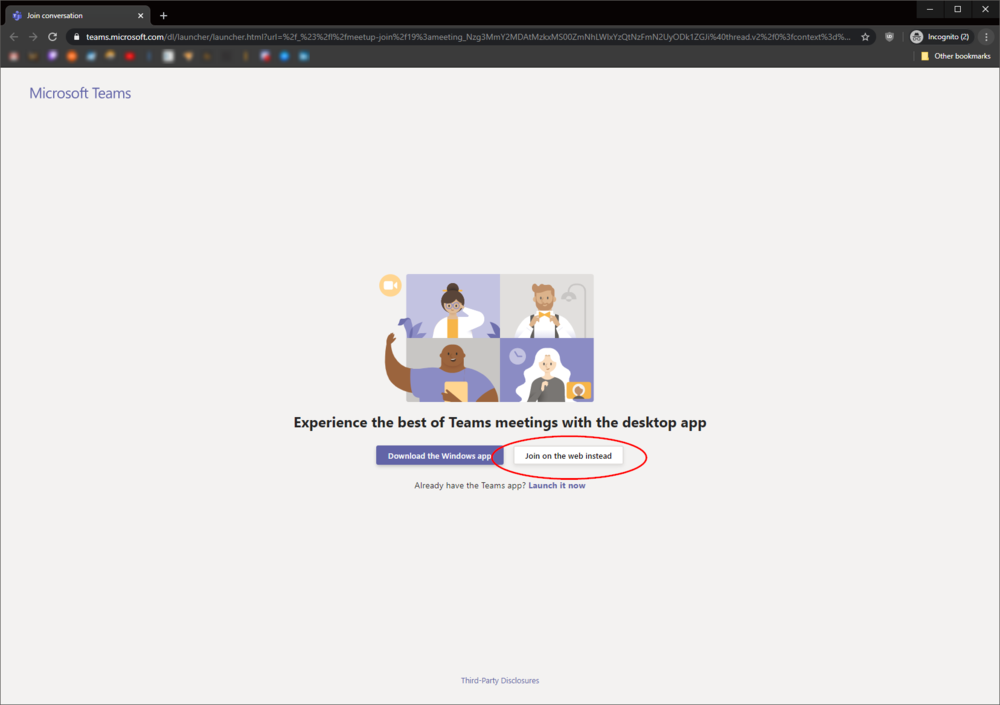 ---
(1) They will enter their name, then (2) select to enable/disable their webcam or microphone, then (3) join the meeting.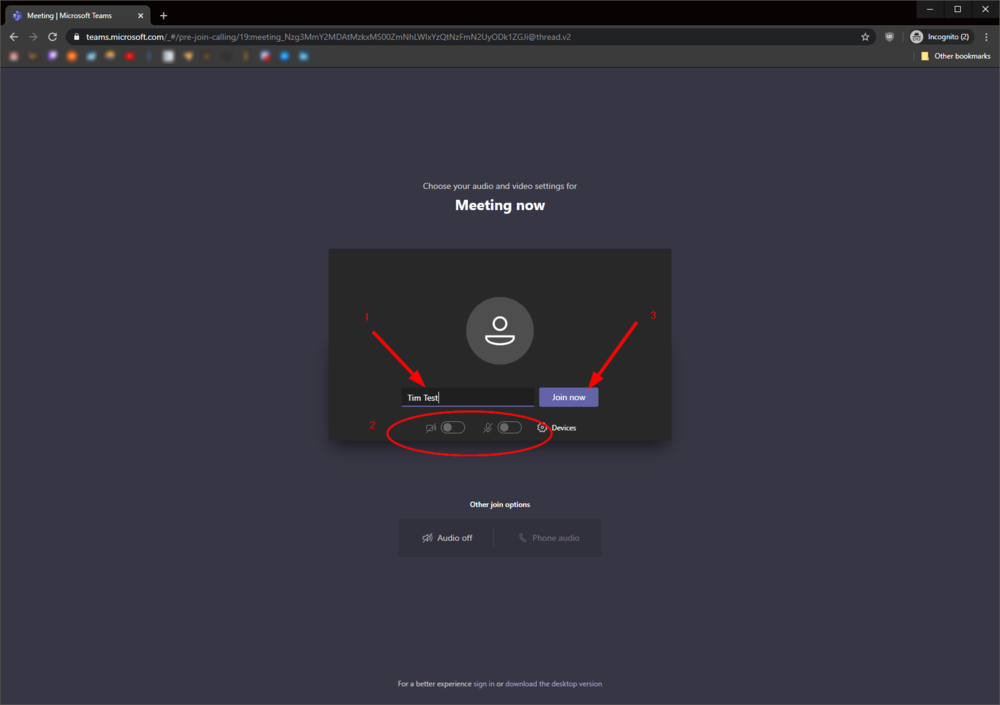 ---
Once they've joined, they can see everything that you are sharing. They also can:

See meeting details and options
View the meeting chat
View the meeting participants