Contact groups are useful if you mail a specific group of people frequently, they make sure that no one is left out or forgotten. This guide will walk you through how to create and use contact groups.
---
In Outlook, in the bottom left click Contacts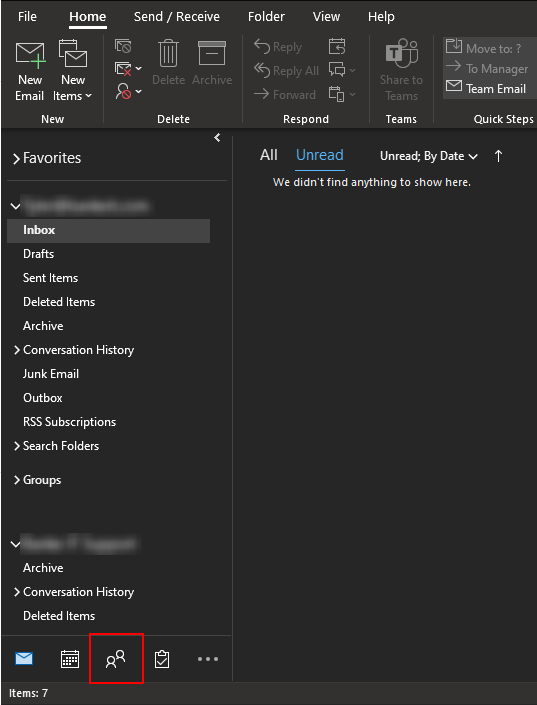 ---
At the top select "New Contact Group"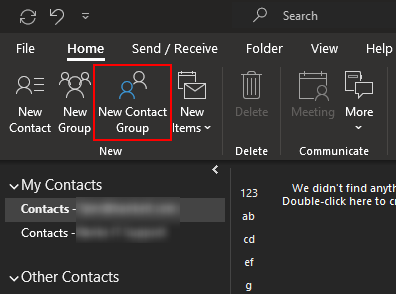 ---
(1) Type in the name for the group and then (2) click "Add Members"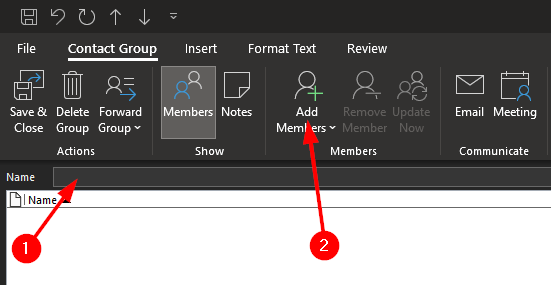 ---
Select "From Address Book"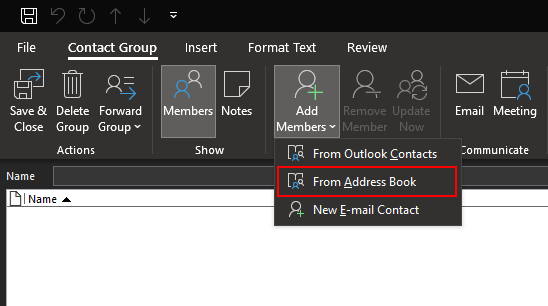 ---
(1) Search for the people you want in the group, and once you select everyone (2) click "Ok"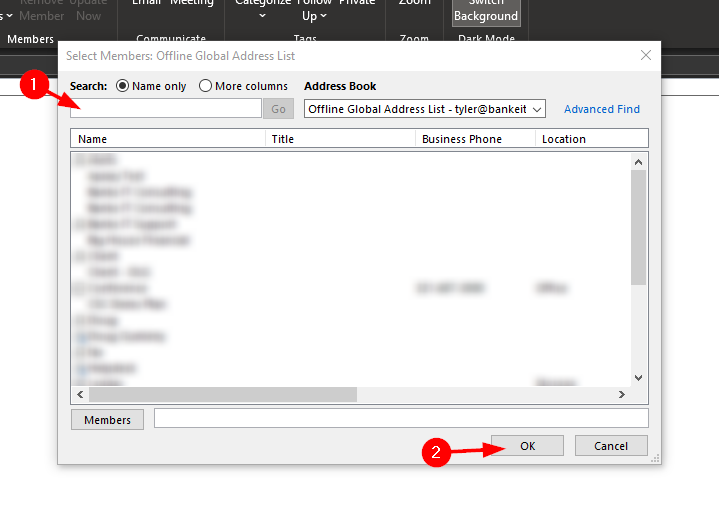 ---
Click "Save & Close"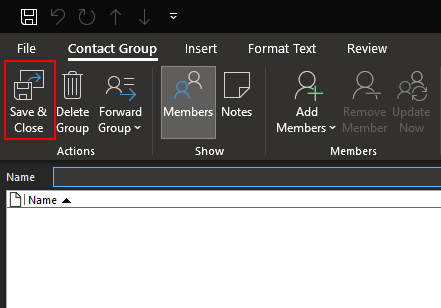 ---
Mailing a Group
Once you make the group you can send an email just like you would to an individual person.
---
In a new email, in the "To" field, type the name of the group and select it.